Which stickers should I buy for my planner?
Congratulations on your new planner! Now that you have bought a beautiful planner to help you organise your life, you're probably wondering, 'which stickers should I buy for my planner?'.
The answer to this question depends on three things: what type of planner you have, what you intend to use it for, and your unique personality and aesthetic.
As with all new purchases, there are two ways to go about buying planner stickers. You can head to Notes & Clips without a plan and pop whatever takes your fancy into your shopping basket.
Or you can take a little time to 'plan your planner' and form an idea of what would best suit your needs. Either way, you'll end up with a beautiful selection of stickers. But we want to help you figure out exactly what you need - so read on for our tips.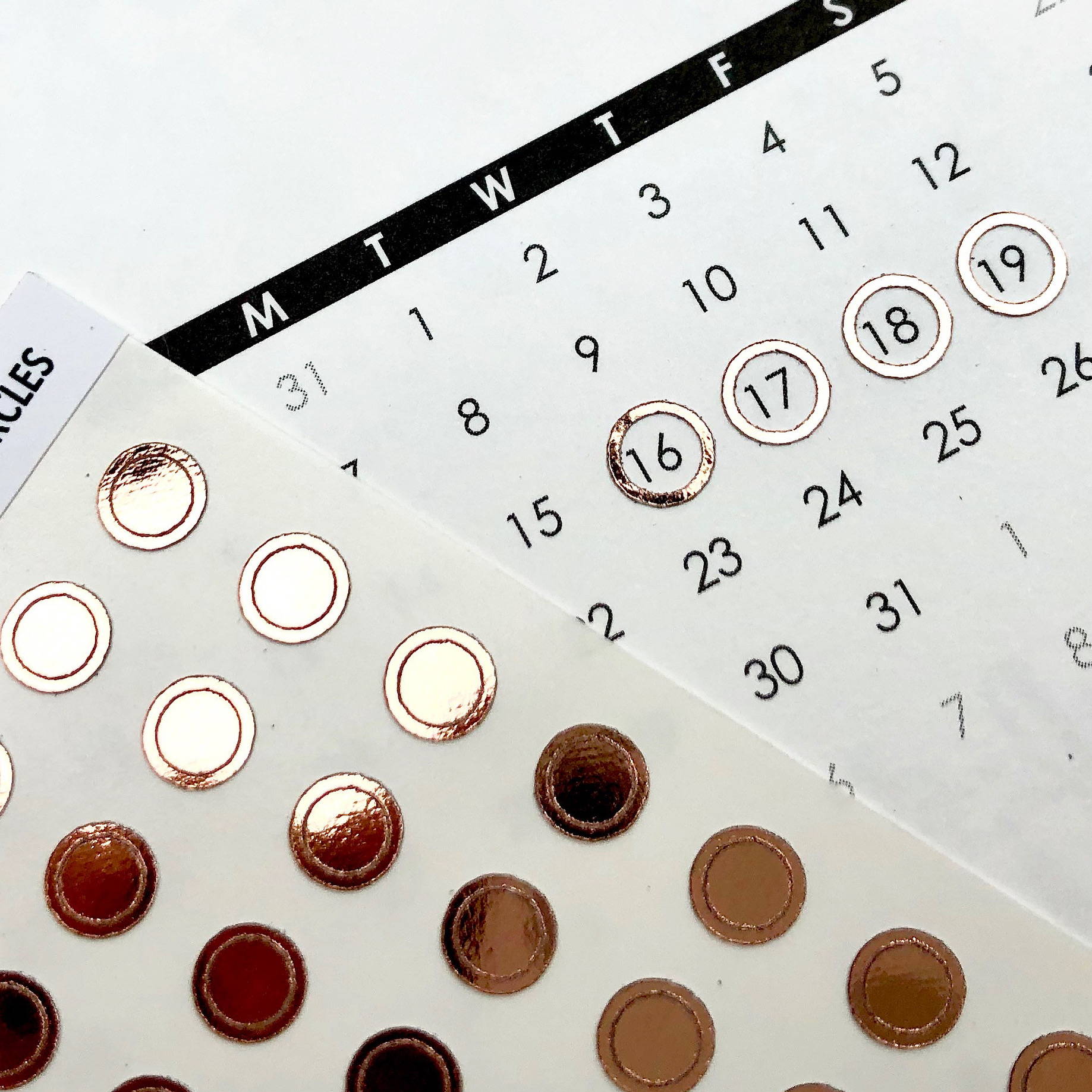 There are hundreds of planner styles to choose from, all with different looks and uses. You'll probably already know this, having chosen your planner. But what you may not know is there are certain stickers that are designed specifically for certain planners to make planning easier and more fun for you!
Some of the branded planner compatible stickers we stock include Erin Condren, a weekly planner with horizontal, vertical and hourly layouts; Hobonichi, a daily planner with a minimalist grid system; and the Happy Planner, a customisable, disc-bound planner.
Of course, many planner stickers (especially washi, tab covers and headers) can be trimmed to size to suit your specific planner. So, if you love the look of a certain sticker, you could always customise it to suit you.
What is the purpose of your planner? Some common uses include general organisation; planning for a big event such as a wedding; or coordinating your school or work life.
General organisation involves everything from chores, to dentist appointments, to personal training sessions! Your planner will revolve around everything that you get up to in your day to day life.
Wedding planning can be stressful, which is why many people opt for a planner to keep track of their dress or suit fittings, cake tasting, venue tours and more. You can even find planners which provide budgeting tables so that you can keep track of costs.
School and work are two areas of life that undoubtedly benefit from the use of a planner for organisation. There are so many stickers to choose from to help keep your projects on track, from to-do and checklist stickers to tab and page marker stickers which help you quickly switch between the different sections of your planner.
If you have a creative streak, then you'll love getting your hands on planner stickers to bring your personality to your planner. Many people choose stickers by theme, which allows them to create beautifully cohesive spreads from front to back.
The hard part is picking the theme! Our advice is to browse our sticker types and look at which stickers catch your eye. You might be a pastel person, or fall for foil finishes! Once you've decided which sticker type you most like the look of, you can then pick any stickers within that type. Each sticker is designed to work with other stickers within its type, enabling you to pick planner stickers with ease, knowing that all of your stickers pair well.
Eager to buy stickers for your planner? Head to our homepage to get inspired.
0 comments